Contact VLP
For free civil legal services, please call
(716) 847-0662

& follow prompts
to find out more and see if you qualify for an appointment.

If you are directed to a voicemail, please clearly state:
your name, telephone number and a brief message specifying your legal issue
---
For Attorneys: Please use our Attorney Resources. For a directory, please see Staff Members.
VLP's fax number: (716) 847-0307
For updates about upcoming trainings, events and volunteer opportunities,
Follow us on social media:



---
ECBA Volunteer Lawyers Project: Office in Downtown Buffalo, NY
438 Main St., 7th Floor, Buffalo, NY 14202
Please note that our office does not accept walk-ins, an appointment must be made. We do not validate parking.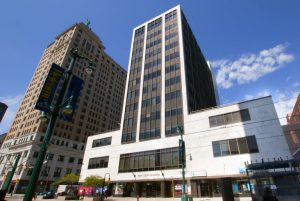 ---
Disclaimer:
VLP will not provide legal advice over the internet. This website, or any internet correspondence, does not create a lawyer-client relationship with VLP or with any lawyer associated with VLP unless we expressly agree to enter into such an lawyer-client relationship. Please do not send us any information which you consider confidential regarding any legal matter until such relationship is formally established. The information on this web site is not legal advice. Legal advice is dependent upon the specific circumstances of each situation. Also, the law may vary from state to state, so that some information in this web site may not be correct for your jurisdiction. Finally, the information contained in this web site is not guaranteed to be up to date. Therefore, the information contained in this web site cannot replace the advice of competent legal counsel licensed in your state.  This site contains links to other web sites. We are not responsible for the privacy practices or the content of such web sites and we do not endorse such sites.