The WNYLC has co-founded and joined several groups advocating for social and economic justice, fighting for equality, and improving the conditions of our communities.
Buffalo Niagara Community Reinvestment Coalition
BNCRC is a local Coalition of community organizations working to eliminate inequitable banking practices and the enduring impact of redlining. In the past, banks used discriminatory policies like redlining to determine who to give loans to. Without access to capital, communities of color found it difficult to do things like start their own businesses, take out a home mortgage, go to college or make repairs on their homes and is responsible for much of the poverty and segregation of neighborhoods we see to this day.
There are few laws in place which encourage banks to help those communities which they forced into poverty for decades. BNCRC works with local banks to ensure these laws are being followed, and advocates for more branches and better products and services for the people of traditionally neglected communities.
The BNCRC has taken advantage of the unique opportunities COVID-19 has provided by hosting and engaging our communities through virtual workshops. These workshops were around Community Development Block Grant funds specific to COVID-19, the federal funding from the CARES Act and participatory budgeting, a democratic way communities have access to spend public funds. As COVID-19 further exacerbates racial and economic disparities in our city, the Coalition has been able to continue the message of community control and creating the links between banking, our government and community reinvestment.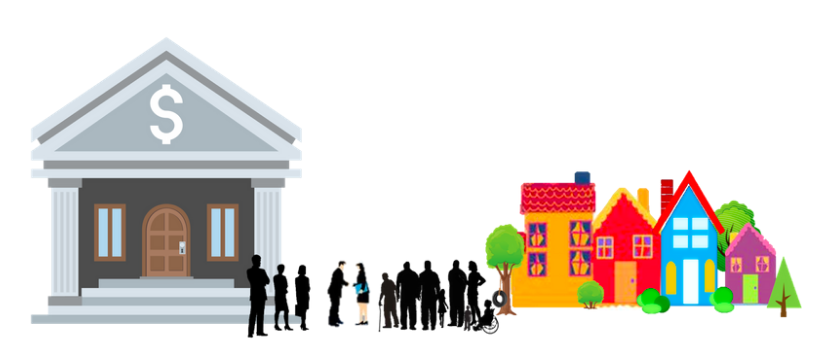 BNCRC's Most Notable Accomplishments
-Negotiating the construction of the first 2 banks and financial wellness center built on the East Side of Buffalo, an area deemed a banking desert due to its lack of access to financial institutions and coincidentally, home to 85% of Buffalo's Black residents.
-Generated $217 million reinvestment donations in 2019 from local banks in the form of mortgages, small business loans and better products and services for WNY families.
New Yorkers for Responsible Lending
The Law Center is a proud member of New Yorkers for Responsible Lending (NYRL). NYRL is a statewide coalition of more than 170 organizations from all corners of New York State that promotes economic justice as a matter of racial and community equity through legislative and policy advocacy, popular education, media advocacy, and organizing campaigns. 
For More Information on NYRL, Click Below
Erie County Zombies Foreclosure Task Force
The Erie County Zombie Foreclosure Task Force, founded by County Clerk Kearns and the Western New York Law Center, was created in response to the zombie foreclosure crisis in Erie County. The Task Force meets quarterly and is made up of municipalities, banks, realtors, nonprofits, and other community leaders. The mission of the Task Force is to share ideas among key stakeholders, distribute strategies with proven results, identify obstacles, and create new ways of dealing with zombie properties.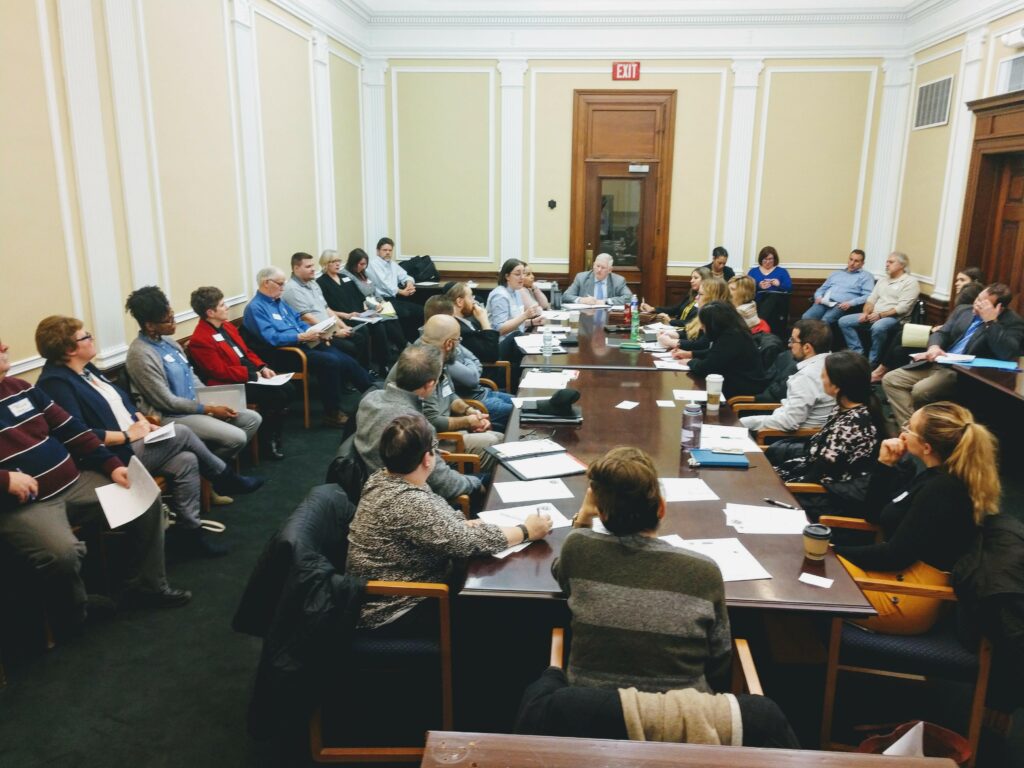 Distressed Properties Task Force
The Distressed Properties Task Force is hosted by WNYLC monthly. Members include elected officials, government employees, non-profit agencies, and other community members. The group's mission is to identify and catalog vacancies, explore workable solutions to decrease the number of vacant properties in our local communities, and improve quality of life for Western New York residents.  
For More Information on the Distressed Properties Task Force, Click Below
Help the WNYLC Put a Stop to Injustice in Our Community
We look forward to hearing from you!
Office Hours:
9:00am - 5:00pm
Or By Appointment
37 Franklin Street
2nd Floor, Suite 210
Buffalo, NY 14202
(Look for us behind Pearl Street)
This website is for informational purposes only and is not intended to provide specific legal advice. Nothing on this or associated pages should be taken as legal advice by any entity for any individual case or situation. Using this website or communicating with Western New York Law Center does not form an attorney-client relationship. There is no attorney-client relationship unless and until you sign an agreement confirming the nature and scope of representation.
Please do not act or refrain from acting based on information or materials on this site. The website should not be used as a substitute for competent legal advice from a licensed, professional attorney in your state. Please do not send any confidential information to us until such time as an attorney-client relationship has been established.