The School Discipline Project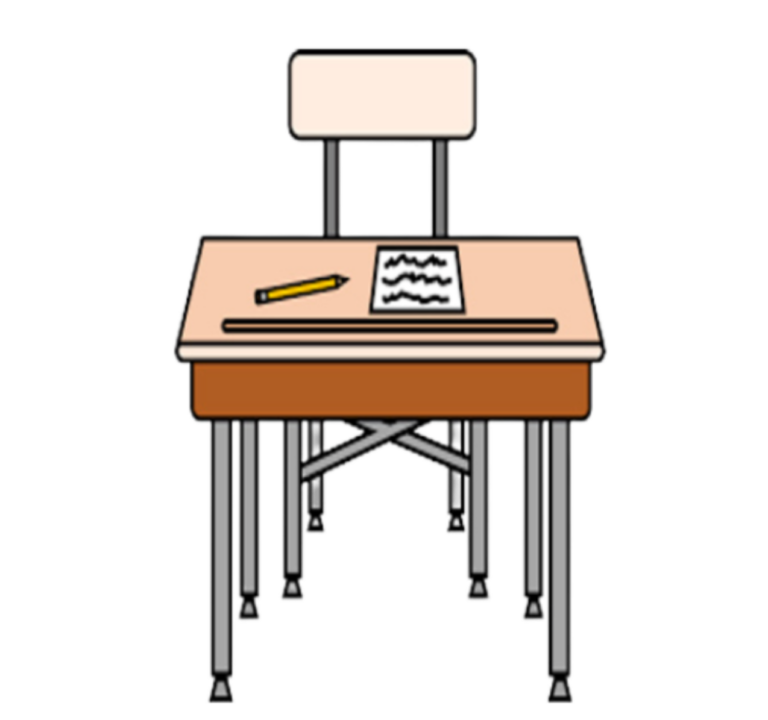 Ensuring Student Access to Education
The School Discipline Project strives to reduce the current racial and special needs disparities in school discipline by teaching the public about Education Law and using the safeguards within the Education Law in our client's disciplinary proceedings. We believe that obtaining an education is one of the keys to escaping multigenerational poverty. By advocating for students in the community and in hearings we can change outcomes. We are deeply committed to working with families, students, parent & community organizations, as well as the school district to provide students with quality educational environment while making sure every student feels a sense of belonging in their school.
The self-help resources included in this section do not constitute legal advice. They include comprehensive guides that provide an overview of the disciplinary process and a synopsis of NYS Education Law. We have also included links to other organizations and the resources they provide.
Know Your Student's Rights:
Take Action: Fill-in-the-blank Letters
Take Action: Appeal a Suspension
Conozca los Derechos de su Estudiante:
Tomar Acción: LLena el Espacio en Blanco Cartas
​Llame a Nuestra Linea Directa
Buffalo Public School Resources
For Parents/Guardians and Students:
Complete the Intake Request By Phone*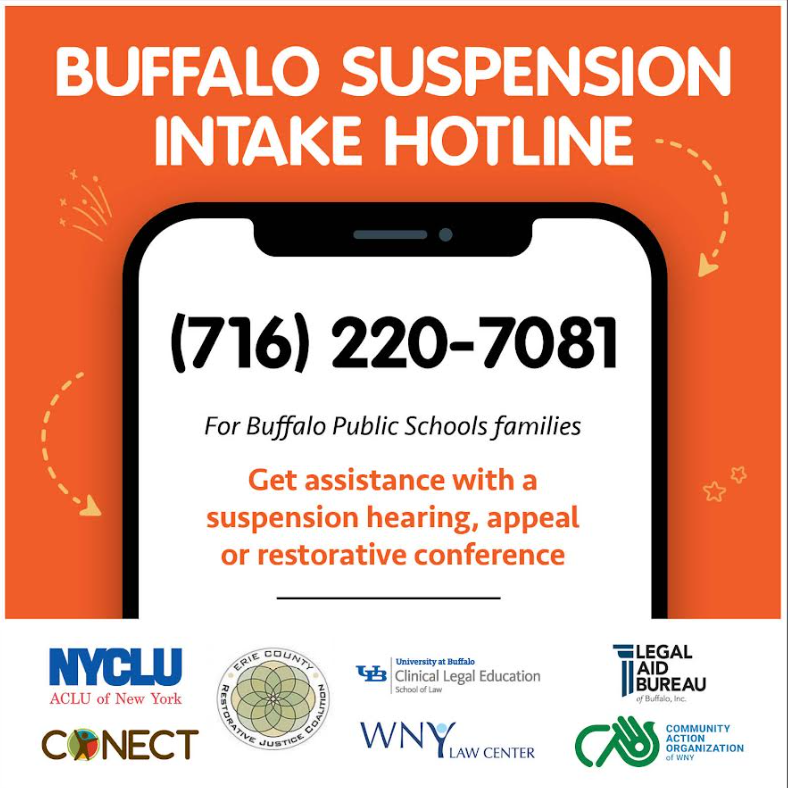 *Please Note: Completion of an intake by phone does not guarantee representation or create an attorney client relationship
Read up on the latest news articles about school discipline across the country.
Are you an activist or community organization? Contact us below.
Office Hours:
9:00am - 5:00pm
Or By Appointment
37 Franklin Street
2nd Floor, Suite 210
Buffalo, NY 14202
(Look for us behind Pearl Street)
This website is for informational purposes only and is not intended to provide specific legal advice. Nothing on this or associated pages should be taken as legal advice by any entity for any individual case or situation. Using this website or communicating with Western New York Law Center does not form an attorney-client relationship. There is no attorney-client relationship unless and until you sign an agreement confirming the nature and scope of representation.
Please do not act or refrain from acting based on information or materials on this site. The website should not be used as a substitute for competent legal advice from a licensed, professional attorney in your state. Please do not send any confidential information to us until such time as an attorney-client relationship has been established.